ARC Review: Finding the Sky by A.M. Burns
Thank you to Harmony Ink Press and NetGalley for giving me the opportunity to read this beautiful book.
Synopsis
Dillon Smith is so ready for the school year to be over, because he'll get some relief from the gang that's been pressuring him to join them. Unfortunately, when he stops for a soda, he's implicated in the gang robbing a convenience store. Given his late father's association with the gang, even his mother doesn't believe him when he says he wants no part of it, and she sends him to live with his Uncle Bryan for the summer.
On the way to his uncle's house in the country, he and Bryan rescue a hawk that was hit by a semi-truck. They take it to some wildlife rehabbers living down the street, and they help open Dillon to experiences he never imagined.
When Dillon meets Scott, the son of the rehabbers, he falls in love, but the gang has a rough summer planned for him.
Review
I fell in love with this book.  When I read the synopsis, I got super-excited about the fact that Dillon, the main character is, one, male, which is so hard to find in YA novels, two, a person of color, and, three, struggling to figure out whether he is gay or not.  There is some really beautiful symbolism and parallels that are made between Dillon's situation over the summer and the hawk that Dillon and his uncle brought to the bird rehabbers over at the beginning of the summer.
While there are some really great things about this book, there were also things that I questioned.  For example, I'm not sure how realistic some of the conversations were between Dillon and his uncle while Dillon was trying to figure out whether he is gay or not, as well as, the conversations they have regarding the freedoms that Dillon has once he figures things out.  Working with high school students, I don't think I know any teenage boy that would have the conversations that Dillon had with Uncle Bryan. However, I am neither a teenage boy nor am I gay, so I could be wrong.
Also, as a warning to those of you who may be considering reading Finding the Sky, or have kids that may want to read it there is homosexual sex in the book, however, it is merely alluded to, and there are no details.  As an adult who works with teenagers, I'm also not sure how I feel about the adults in the book being supportive of a sexual relationship between two teenagers.
Characters
Dillon – Dillon goes through so much in this book. He is growing up in South Dallas where a gang that his dad supposedly belonged to before he was killed in a carjacking.  All his mom wants is for Dillon to get out of South Dallas. When Dillon is sent off to live with his uncle after the convenience store robbery is when he really starts to change.  The little that we learn about the kind of kid Dillon was before this summer tells us that he is a kid with integrity and he strong enough to stand up to a gang, which is really saying something because that is hard to do.  Living with his uncle, Dillon starts to learn some things about himself and really grows into his own, which is something beautiful to see.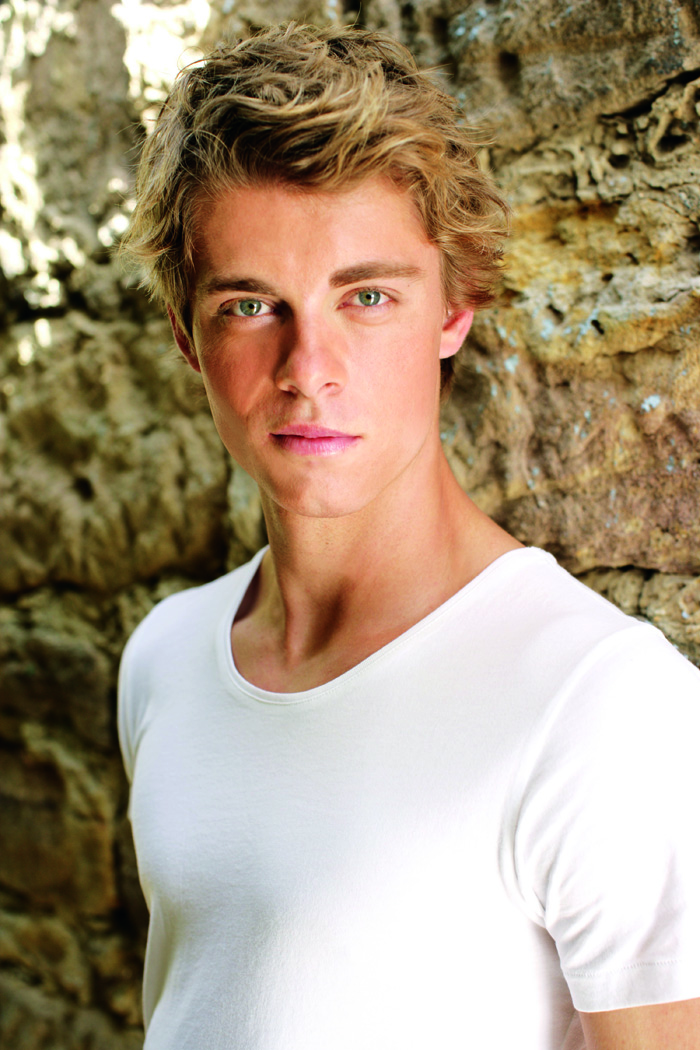 Scott – Scott is pretty much the boy next door for Dillon when he goes to live with his uncle in the middle of nowhere.  Scott helps Dillon deal with several things throughout the summer.  Scott also helps Dillon learn some things about himself.  I think the thing I appreciate the most about Scott and Dillon's relationship is that Scott is, first and foremost, Dillon's friend. Scott truly cares for him as a friend and sincerely wants to help him work through everything he needs to over the summer.
Uncle Bryan – This is Dillon's uncle who volunteers to take him for the summer after the robbery.  Bryan isn't quite sure what will happen to Dillon if he were to stay in South Dallas for the summer and Bryan only wants Dillon to be safe.  He is an endearing character who really cares about Dillon, and only wants the best for him.
The Shanks – The South Side Shanks is the gang that is trying to get Dillon to join.  They are led by Kareem, who is a big kid and feels as though he needs to throw around his weight and harass Dillon and Dillon's friends.
Rating
Overall, I really enjoyed this book. Like I said, I get excited about YA books that have a male protagonist because they're so rare, but to also have that character be a person of color is exciting because we need more diverse books!! In addition for the book to address the topic of homosexuality and what it may be like to encounter figuring that out as a teenage boy is outstanding.  There were some things that I questioned and was a little put off by, which is why Finding the Sky by A.M. Burns a B+.
Happy Reading!
Erin