Book Review: Earth's End
Synopsis
Vhalla Yarl has made it to the warfront in the North. Forged by blood and fire, she has steeled her heart for the final battle of the Solaris Empire's conquest. The choices before Vhalla are no longer servitude or freedom, they are servitude or death. The stakes have never been higher as the Emperor maintains his iron grip on her fate, holding everything Vhalla still has left to lose in the balance.
Review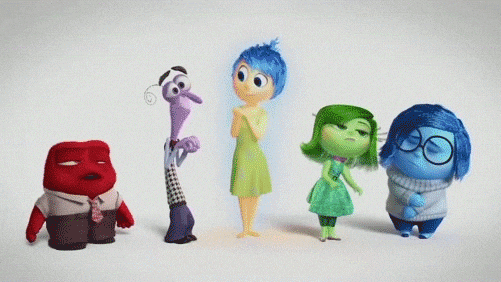 So many feels with this one!!  Relief, elation, laugh out loud hilarity, love, rage, annoyance, and feeling super impressed with some Vhalla badassery.  So many feels!  Elise Kova impresses once again with her writing, character development, and story writing.  
I just have to come out and say that I really appreciated the lack of recapping and overview at the beginning of the novel.  When reading a series, I feel the reader doesn't need to be reminded of what happened in the last book, especially since  the books are being released so close together and not a year or more apart.
Vhalla has some serious decisions to make during this novel.  More often than not, her decisions simply boil down to this:  she must decide between what is right and what is easy. In regards to the war in the North, does she choose what is right by saving the North? Or does she choose what is easy by killing all the Northern people, so they don't suffer more at the hands of the South? This is where Vhalla collides with the emperor once she figures out what his plans are.
The emperor makes me so angry. I got so frustrated with him. He is a power hungry idiot, and thinks of noone but himself! We are finally seeing his true colors in this book. He is willing to tear down the ones around him.  We are seeing his corruption, his wrecklessness, and his carelessness for his sons, his people and his country. Uuuuggh!!
Now that I'm done complaining about the Emperor, can we just take a minute to appreciate the beauty of Elise Kova's writing! Elise is able to bring her setting and characters to life as you're reading, so that you feel as though you are there with them.  Here are a few of my favorite quotes!!
** "His voice was a silken spell that held her in perfect thrall."
** "The Emperor's voice slithered across the room, and all levity shriveled up and died,"
** "It was like trying to wash the blood off their hands with mud, no matter that they were filthy with the acts that they were performing."
This is how I feel when I come across outstanding quotes in a novel!
From here, I  must give a warning. If you have not yet read Earth's End, and do not want to find out what they fate of a particular character is from the end of Fire Falling, I must give you a spoiler warning because below I talk about the characters in Earth's End, so, SPOILER WARNING!!!!
*******
******
*****
****
***
**
*
Characters
Vhalla – At the beginning of Earth's End, Vhalla seems so human.  She is unsure of herself and questioning who she is and what she is capable of doing, but, once again, she becomes a badass. Standing up to the men in her life that don't believe in who she is and who she can be. She is a reminder to me that I can be both a strong and delicate person.  That I can be a leader and who I am, as a woman, in the same being, and be good at both of those things.
Aldrik – It is really interesting, and I don't think I noticed it until writing this post, but Aldrik and Vhalla seem to have opposite character development in this book. Aldrik is strong and stands up to the emperor closer to the beginning of the book, and as the novel continues Aldrik seems to become weaker. While he is still there as Vhalla's support, he does give in to his father in the end, and he does not seem to be an individual anymore.  He is "attached" to Vhalla, and as my sister over at Between Pages put it, he turns into a bit of a love sick puppy.
Baldair – I am finally able to start trusting Baldair in this book!! Yay! He has some great lines in the book, and I feel as though he really cares for Vhalla, and the relationship she has with his older brother, despite the tension that still exists in Baldair's and Aldrik's relationship. He has a great line where he reminds us of what it is to be human and and an adult, and I love it.  "We're all trying to find our way, no one has it figured out any more than you do, you're not that special, Miss Windwalker."
Daniel – I feel both annoyed by and sympathy for Daniel in Earth's End. Daniel is in an awkward spot, and I think Vhalla takes advantage of him.  It's not fair for her to use him emotionally without setting boundaries.  
Elecia – I am loving Elecia more and more.  However, I found it a little odd that she was so willing to trust Vhalla all of a sudden at the beginning, but once I figured it out I started to love her.  She seems to be taking Larel place, and I'm ok with that.  Fritz needs someone by his side.
Jax – I absolutely love Jax!! He is sarcastic and sassy.  He sees things that other people don't, and isn't necessarily quiet about it. I am really hoping he sticks around for awhile because he is awesome!
Rating
As usual,  Elise Kova delivers a beautifully written story.  The characters are imperfect, as they should be. The plot is fast-paced, and continually moving for the most part, and the writing makes me feel as though I am right there in the camp training with the Tower Guard, or that I am sitting at the meeting table discussing war strategy with Vhalla, Aldrik, Baldair, the Emperor, and the Golden Guard. Due to all the things listed above, gives Earth's End a A-. The only thing that brings it down to an A- are the pieces of plot that drag and feel repetitive with Vhalla and Aldrik's love story.
Happy Reading!
Erin