ARC Review: Water's Wrath
Author: Elise Kova
Release Date: April 26, 2016
Pages: 350
Grade: A-
All The Things You Need To Get Water's Wrath:
 And The Other Books In The Air Awakens Series:
Air Awakens:
Fire Falling:
Earth's End:
Synopsis
The Solaris Empire found victory in the North and, at the cost of her heart and her innocence, Vhalla Yarl has earned her freedom. But the true fight is only beginning as the secret forces that have been lurking in the shadows, tugging at the strings of Vhalla's fate, finally come to light. Nowhere is safe, and Vhalla must tread carefully or else she'll fall into the waiting arms of her greatest foe. Or former lover.
Review
Elise Kova, you have toyed with my emotions again! They were all over the place while reading this book. Confusion, pity, anger, shock, grief, hate, joy, heart-wrenching sadness. I felt as though I was on a merry-go-round of feels, and I kept being forced to change horses. Kova brings her literary finesse and beauty to Vhalla's story once again. This can particularly be seen in a rather rousing speech that Vhalla gives to the Imperial family. Kova has woven a beautiful and complex world that we, as readers, get to dive even deeper into this time around. Especially the mythology of the world we have spent so much time in so far.  We are really beginning to learn where all the conflict stems from as well as the importance of the crystal weapons that supposedly exist.
The characters, especially Vhalla, continue to develop into evermore complex people.  We also get the opportunity to learn more about characters we, maybe, thought we wouldn't get to learn much more about, and we get to reconnect with characters we thought we'd never see again. I think I understood and connected with Vhalla more in Water's Wrath than I have in any of the other books in the series.
And, of course, a novel by Elise Kova wouldn't be complete without some heartbreak, and prepare yourself for it in this one. If you thought it was bad at the end of Fire Falling and Earth's End, get ready. Like I said before, you'll be on the merry-go-round of emotions, and you won't be able to get off until you've read the very last page, and maybe not even then.
Characters
Vhalla
I was reminded, once again, while reading Water's Wrath that Vhalla is an awesome character, and her badassery just continues to be put on display in every book in this series.  When Air Awakens was released, several people I talked to said they thought Vhalla was a weak character.  This was something I didn't understand at the time because I thought she was a pretty strong character, but Vhalla's character has been amped up through each book. Now, I get why people said.  However, that was four books ago, and Vhalla is an infinitely stronger character than she was in the first book.  She has morals and principles that she will stick to until death, if need be. She is physically stronger and more willing to fight for what she feels is right.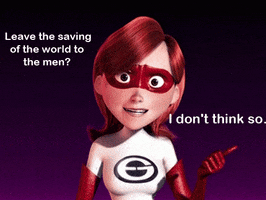 While she, at times, feels as though she is a bit lovesick (still), I have determined that it is not so much that she is lovesick, but that she is in love, and when she agrees with and stands by Aldrik it is not because sh is a teenager who is infatuated with a prince. It is because she truly deeply loves him, and that is what people do when they love each other. Vhalla stands tall and strong on her own, and does not need Aldrik to complete who she is as a person. The fact that Vhalla still believes that love is worth it despite all her heartbreak is hopeful.
Aldrik
We learn more details about Aldrik's past that have previously been very fuzzy. Again, Aldrik has a tendency to annoy me in this book.  One minute I really like him and respect him, and the next he is annoying the crap out of me. However, he is less of lovesick puppy dog than he is in Earth's End, which is greatly appreciated. I enjoy the fact that he is shown to be a "real guy" when he "begrudgingly accepts" a  condition that Vhalla has laid out for him.  Aldrik is not perfect! There are some epic reactions from Aldrik, especially when he is in the alone in same room with the Northern princess and Vhalla. Again, these reactions from him show me that he is not the perfect man and he has his flaws, just as we all do.
At the end, he has a tendency to play the martyr, and find that especially annoying. He stays so emotionally strong throughout the novel, and at the end he falls to pieces, and wants to feel sorry for himself all of a sudden. It really threw me off.
Baldair
He plays his usual charming self from the minute he makes an appearance.  I'm so glad I was finally able to get to the point where I could fully trust, and know that he only wanted the best for Aldrik and Vhalla. His relationship with Aldrik and Vhalla really develops during the first half of Water's Wrath, and we are able to see just how important they are to him.  He even goes so far as to say that Vhalla is "the sister he never had."
Jax
Jax returns to us in true Jax fashion in Water's Wrath.  Helping Vhalla in what she is going through in his own sarcastic and crass Jax way.  He helps Vhalla develop her skill and strength as a soldier, and I love the fact that despite his hard outer shell, he is a little bit like pudding on the inside.  He cares for Vhalla and the princes you didn't think was possible based on the way he behaves outwardly.
Fritz
We learn so much more about Fritz in Water's Wrath!! We get to see more of his relationship with Grahm and we get to meet his family, which by the way are so sweet, and tell you a lot about who Fritz is as a person. They are just as down to earth and heartwarming as Fritz is. Finally, there are some really sweet and tender best friend moments that take place between him and Vhalla.
Victor (the Minister of Sorcery)
I had always assumed that Victor was significantly older than the rest of the sorcerers due to the fact that he is in charge of the Tower, but it actually turns out that he is only 4-5 years older than Aldrik.  We find out a lot about Victor's background as well as his relationship with Aldrik. In addition, we learn what kind of role he has played in all the previous books as well as what kind of role he'll end up playing for the last book. I will leave you with this piece of information: at one point Victor says, "The line between genius and madness is so very thin."** Do with that what you will.
**Quote is taken from an ARC, so I don't know if it will be accurate for the published version.
Sehra (the Northern princess)
I don't have a ton to say about Sehra, but what I do have to say is important.  We get to know what her motives are for marrying Aldrik.  Any face off between her and Vhalla would be extremely interesting. Sehra is a smart one. She is ruthless and smart. . . which makes her dangerous.
Rating
There is so much shit that goes down during this book, which is why I am so looking for Crystal Crowned, which comes out in July!  I can't wait to see what happens! But, it is the end of this book and the development of the secondary characters that earns it the rating that it gets. There are no words to express the shock and awe that you are left with at the end of Water's Wrath, which is why it earns A- in my gradebook.
GIVEAWAY!
Elise is doing a pretty cool giveaway for the release of Water's Wrath. She is giving all of you the opportunity to have your name in Crystal Crowned, which comes out in July! Here it is:
About the Author
Elise Kova has always had a passion for storytelling. She wrote her first novella, a high-fantasy, in sixth grade. Over the years she's honed her love of literature with everything from fantasy to romance, science fiction to mystery, and whatever else catches her eye.
Elise lives in Saint Petersburg, Florida, where she's currently working on the next installment in her debut YA fantasy series: Air Awakens. She enjoys video games, anime, table-top role playing games, and many other forms of "geekdom." She loves talking with fans on Twitter (@EliseKova) and Facebook.
Follow Elise Kova on Goodreads
My Website: http://www.EliseKova.com
My Social Media:
Happy Reading!
Erin