WWW Wednesday 5/25/16
This is my weekly WWW Wednesday post in which I answer three simple questions.  It is hosted by Sam at Taking on a World of Words. Go check her out, her blog is great!  Each week I will answer the following three questions about what is happening in my book world.
What are you currently reading?

What did you recently finish reading?

What do you think you are going to read next?
So, here we go.
What are you currently reading?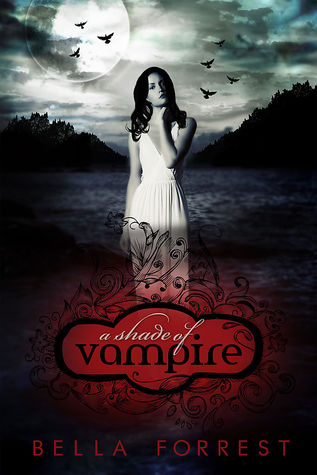 **A Shade of Vampire by Bella Forrest
**The Art of Being Normal by Lisa Williamson
**Romeo and Juliet by William Shakespeare
What did you recently finish reading?
**A Game of Thrones by George R.R. Martin
I really enjoyed this. It was a little slow to start, but soon after I couldn't put it down. It's been fun reading and rewatching the show in tandem. I'm looking for ward to the remainder of the books.
What do you think you'll read next?
(All synopses are from Goodreads)
**A Clash of Kings by George R.R. Martin
Time is out of joint. The summer of peace and plenty, ten years long, is drawing to a close, and the harsh, chill winter approaches like an angry beast. Two great leaders—Lord Eddard Stark and Robert Baratheon—who held sway over an age of enforced peace are dead…victims of royal treachery. Now, from the ancient citadel of Dragonstone to the forbidding shores of Winterfell, chaos reigns, as pretenders to the Iron Throne of the Seven Kingdoms prepare to stake their claims through tempest, turmoil, and war.
As a prophecy of doom cuts across the sky—a comet the color of blood and flame—six factions struggle for control of a divided land. Eddard's son Robb has declared himself King in the North. In the south, Joffrey, the heir apparent, rules in name only, victim of the scheming courtiers who teem over King's Landing. Robert's two brothers each seek their own dominion, while a disfavored house turns once more to conquest. And a continent away, an exiled queen, the Mother of Dragons, risks everything to lead her precious brood across a hard hot desert to win back the crown that is rightfully hers.
A Clash of Kings transports us into a magnificent, forgotten land of revelry and revenge, wizardry and wartime. It is a tale in which maidens cavort with madmen, brother plots against brother, and the dead rise to walk in the night. Here a princess masquerades as an orphan boy; a knight of the mind prepares a poison for a treacherous sorceress; and wild men descend from the Mountains of the Moon to ravage the countryside.
Against a backdrop of incest and fratricide, alchemy and murder, the price of glory may be measured in blood. And the spoils of victory may just go to the men and women possessed of the coldest steel…and the coldest hearts. For when rulers clash, all of the land feels the tremors.
Audacious, inventive, brilliantly imagined, A Clash of Kings is a novel of dazzling beauty and boundless enchantment; a tale of pure excitement you will never forget.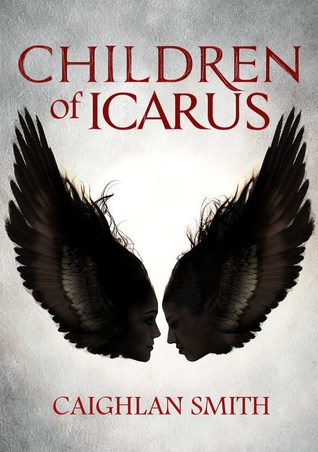 **Children of Icarus by Caighlan Smith
It's Clara who's desperate to enter the labyrinth and it's Clara who's bright, strong, and fearless enough to take on any challenge. It's no surprise when she's chosen. But so is the girl who has always lived in her shadow. Together they enter. Within minutes, they are torn apart forever. Now the girl who has never left the city walls must fight to survive in a living nightmare, where one false turn with who to trust means a certain dead end."
I can't wait to hear what all of you are reading!  Let me know in the comments below.
Happy Reading!
Erin